10 Mountain Lion wallpapers for your Mountain Lion Mac
14 August 2012
20,397 views
No Comment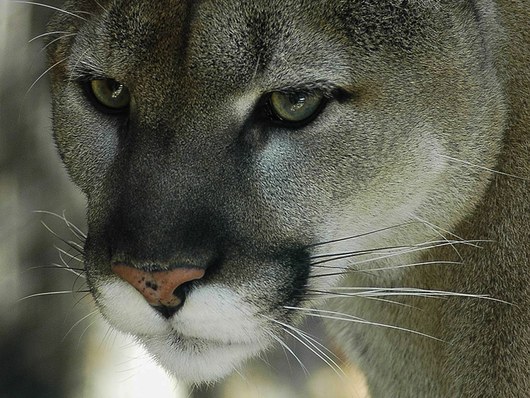 When Apple shipped OS X 10.3 Panther, the company didn't include a Panther wallpaper, or desktop picture if you prefer. Likewise, OS X 10.8 comes sans Mountain Lion wallpapers and that just doesn't seem right, so here are 10 great Mountain Lion wallpapers for your Mountain Lion Mac.
Most of the photos linked to here are 1600 x 1200, though a few are only available as 1024 x 768. That said, each link takes you to a unique wallpaper site, making it easy to find even more Mountain Lion, Cougar, Puma, etc. wallpapers for Mac:
• Raw Power Cougar, 1600 x 1200, Total Wallpapers

• Climbing Cougar Cub, 1600 x 1200, Wallpaper Pimper

• Meditating Cougar, 1024 x 768, Scenic Reflections

• Cougar and Thirsty Cubs, 1600 x 1200, Animals Wallpapers

• Cougar Cubs, 1600 x 1200, Wallpaper Show

• Cougar in Winter, 1024 x 768, HD Wallpapers

• Pretty Cougar, 1600 x 1200, Mac Wallpapers

• Watchful Cougar, 1680 x 1050, Free Animals Pictures

• Montana Cougar Profile, up to 2560 x 1600, Total Wallpapers

• Close Cougar Portrait (resized image above), 1028 x 768, Net Wallpaper HD
If the Mountain Lion wallpaper you're looking for isn't listed above, each of the above links leads to a unique — 10 in total — providing fertile ground to locate the exact image desired even you have no idea what that might. Good hunting.
Have a great Mountain Lion wallpaper? Share a link in the comments below…
Related posts:
15 free Mountain Lion screensavers
— New in OS X Mountain Lion: Screen Saver System Preference Pane
— New in Mountain Lion: Power Nap
— New in Mountain Lion: GateKeeper
— New in Mountain Lion: Software Update
— Australian Olympian's Mac fixed, secret sex pics leaked