Oranges to Apples: Cupertino may fund UK fiction prize
13 August 2012
1,469 views
5 Comments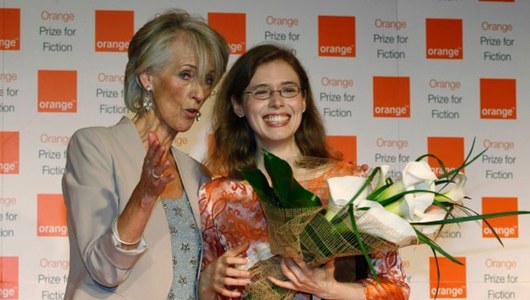 Here is something entirely new. If Apple does indeed replace Orange as the sponsor of this UK fiction prize for women, it will be the first time Cupertino has gotten behind this kind of organization. Is the world ready for the Apple Prize for Fiction? Sounds brilliant to me.
After Orange UK merged with T-Mobile UK, the venture was renamed Everything Everywhere and dropped support for the Orange Prize for Fiction in May.
At the time, observers snarked that either Apple or Blackberry should pick up the sponsorship of this UK fiction prize in order to maintain the prize's fruity theme. Given RIM's market financial woes, it's obvious that company won't be sponsoring anything.
Whereas other companies, including ebook publisher Kobo, have reportedly expressed interested in sponsoring the prize, Apple is said to be well along in discussions with organizers.
I like the idea of the Apple Prize for Fiction, you?
via Sunday Telegraph, image Beatties' Book Blog (Orange Prize Winner Madeline Miller)
Related posts:
— 'The Swerve:' Audiobook of the Month
— Audiobook of the Month: Anthony Bourdain's 'Kitchen Confidential'
— A Discovery of Witches: Audiobook of the Month
— Audie Awards: Tina Fey's 'Bossypants' named 2012 Audio Book of the Year
— Audiobook of the month: Something Borrowed