OS X Lion icons are bigguns
27 April 2011
9,649 views
No Comment
There's been a lot of buzz of late that upcoming Macs will ship with Retina displays. Where did that come from? Well, folks discovered that Mac OS X Lion includes a handful of really, really, big application icons — 1024 x 1024 big — and the thinking is these huge graphics are only useful vis-a-vis super high resolution displays.
Of the five OS X Lion apps that are already offer fullscreen mode — iPhoto, Mail, iCal, Safari and Preview — only Preview comes with a 1024 x 1024 icon. Additionally, Brazil's MacMagazine reports that there are three other apps with bigguns — AirDrop, Mac App Store and Launchpad.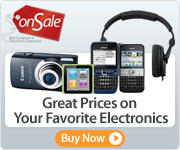 Related stories:
— Can my Mac run OS X Lion
— New in OS X Lion: QuickTime 10.1
— New in OS X Lion: TextEdit
— New in OS X Lion: About This Mac
— New in OS X Lion: Preview 5.5
— Gone in OS X Lion: Rosetta, Java, Flash, Samba, Front Row
Also, whereas I rifled through a couple dozen of them, it appears there's only one desktop picture — Mount Fuji — in Lion that's 3200 x 2000 pixels, which is a reasonable size for a pixel doubled display.
How big might that be? The current 27-inch iMac offers a 1920 x 1080 display and doubling that would be 3840 x 2160. Maybe 3200 is the hardware limit, who knows?
Whereas it's probably wrong to ask what we might use it for — Apple's really good at scratching unknown itches — can you imagine bringing Retina displays to the Mac?