Refurbished iMac Prices Slashed, Now from $799
26 September 2013
3,130 views
No Comment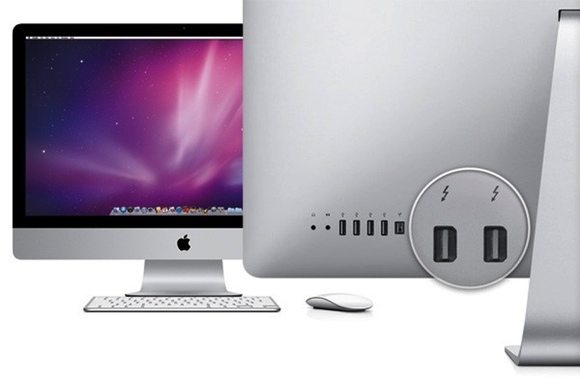 New Haswell iMacs in and out go the previous generation refurbished models. Apple has slashed prices on refurbished iMacs by $170 and more — been waiting for this, a long time. Get a refurbished iMac with quad-core i5 configuration for just $799.
And, I just bought one. What makes the 2011 iMac special for me is that it has a quad-core chip, Thunderbolt and GPU w/ 512MB — that meets or exceeds the system requirements of any app or game currently available. And, USB 3? No, but if I really need that, a Thunderbolt breakout box with USB 3 is the answer.
Refurbished iMacs Get Cheap
With a new Mac, you're gonna need some software and there's no better way to stock up than the The Name Your Own Price Mac Bundle 3.0 Featuring Camtasia with a chance to win an iPhone 5S — a really big deal.
But, if you don't have any budget for software, then by all means get the The Freebie Gamer Bundle, featuring, Nanosaur and Gears for Mac.
As always, with an Apple Certified Factory Refurbished iMac, or any Mac refurb, you get a full-warranty, free shipping and big savings.
[11] 2011 model, [12] 2012 model. All listed configurations in stock when published.
Related Posts:
— iHome Coupons for September: Save $30 on iDN48 for Lightning iPhone, iPad
— Best Buy: $100 iTunes Gift Card, $85; MacBook Pro, Up to $200 Off
— Refurbished iPod touch from $129, Free Shipping
— Cord Cutter: Free Amazon Prime: Get the 30-Day Trial
— Refurbished Airport Express, $69 with Free Shipping