Bill Clinton on Steve Jobs: 'Nourish Your Gift and Don't Quit'
19 December 2013
1,901 views
No Comment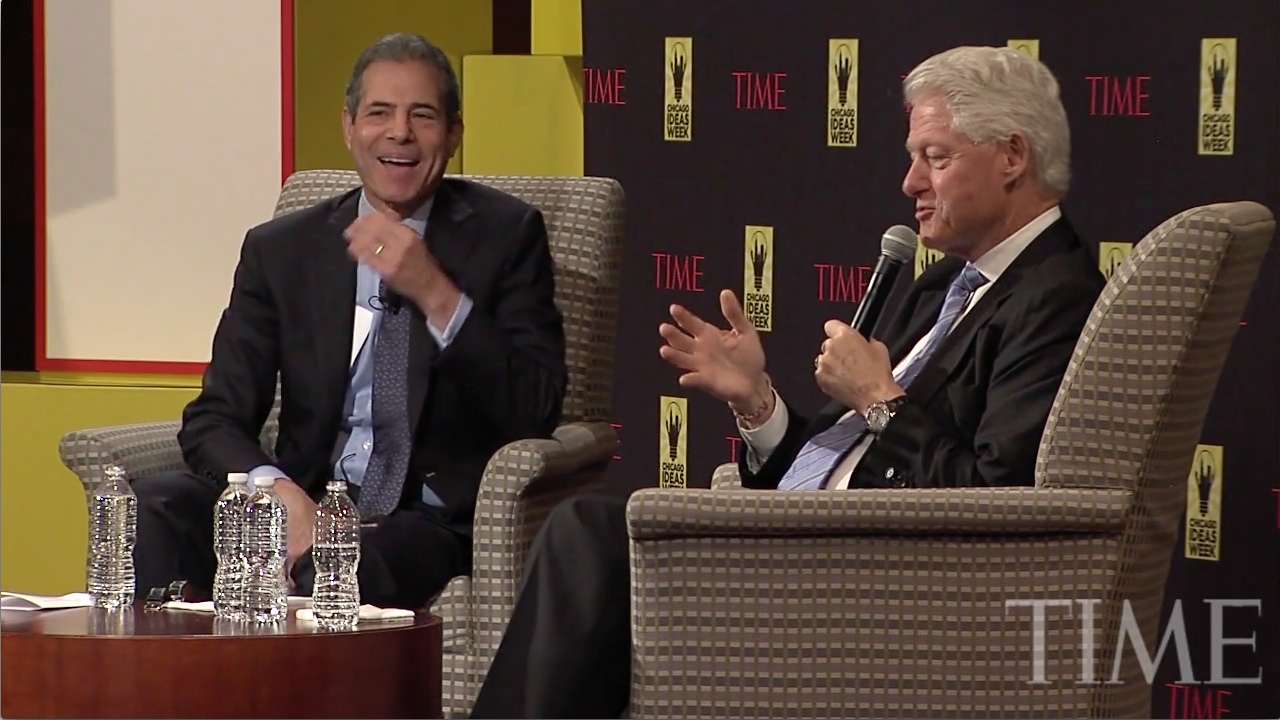 In 1997, when Bill Clinton was president, and Steve Jobs was busy saving Apple, the two were friends, though few at the time knew it. They talked on the phone (when phones were phones), shared meals and, it seems natural to presume, hung out and talked shop.
That said, here is a true gem from October 11, 2011 — a video clip of Time Magazine's managing editor Rick Stengel interviewing President Bill Clinton in Chicago six days after Jobs' death.
"He figured out what he was good at — where his gift was — and he nourished his gift. The other thing is, he had a sackful of guts," said Clinton of Steve Jobs.
At a less public venue, perhaps Clinton would have used a phrase other than "a sackful of guts" to describe Steve Jobs unique drive and fortitude. Something considerably more colorful and less politic…
What's your take?
Via Fortune
Related Posts:
— Apple's Misunderstood Christmas TV Ad Aims for the Heart
— Classic Mac: On the Internet with a Mac Plus
— Seen Bill Gates 'RIP Steve Jobs 2011′ Tattoo?
— Apple Store Thanksgiving? No, Says Tim Cook
— MacBook Proved God Exists? Of Course It Did