Seen Bill Gates 'RIP Steve Jobs 2011' Tattoo?
5 December 2013
1,989 views
No Comment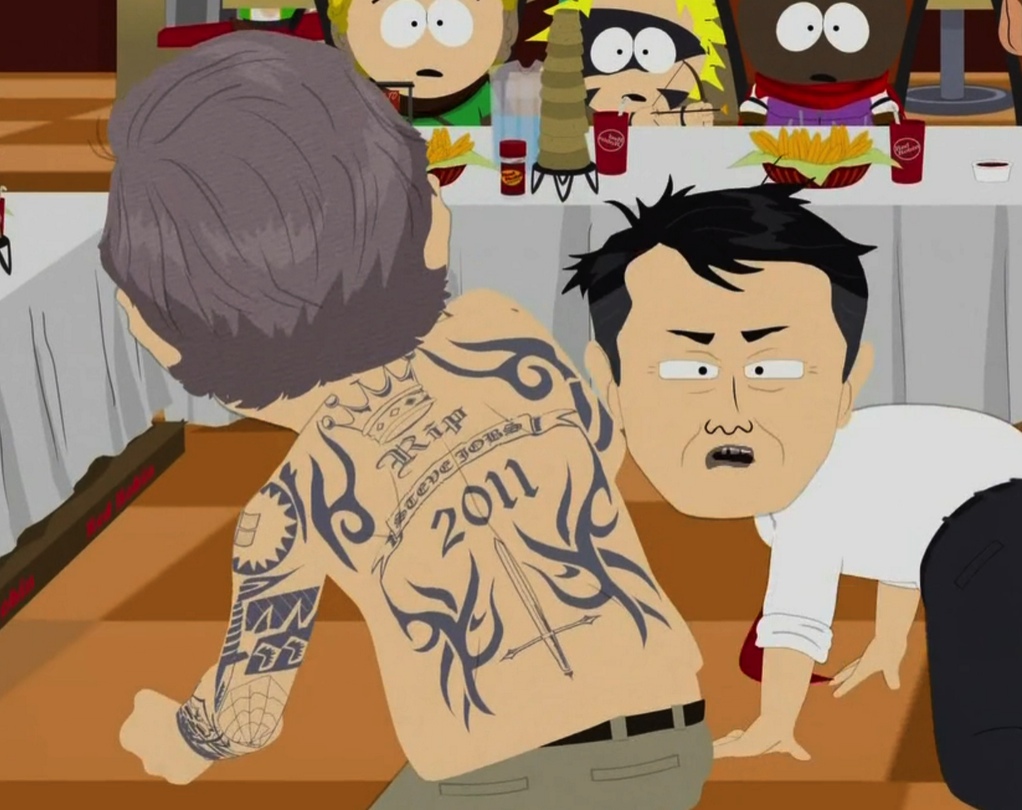 The sometimes funny, sometimes just offensive South Park (it's "art") has put up their Black Friday parody episode — Titties and Dragons (not "kidding") — in which a shirtless Bill Gates shows off his "RIP Steve Jobs 2011" tattoo. Really. Why someone took time out of their life to find it is anyone's guess, but that's what we've got.
Anticipation for the biggest shopping day of the year is building. The dark days of Winter are coming and that can only mean one thing: the fight to be the first in the mall on Black Friday has begun. The boys prepare to battle the crowds the day after Thanksgiving to get the best deal on the new gaming systems.
Of course, that means lots of penis jokes and gags, visual and otherwise. So, watch Titties and Dragons for yourself and see if you can spot Gate's "RIP Steve Jobs 2011" tattoo.
Yes, people really do obsess over every minute detail of South Park…
Searing social commentary or just too many penis jokes?
Related Posts:
— Black Friday Apple: Cynical Is as Cynical Does
— Apple Store Thanksgiving? No, Says Tim Cook
— OS X Mavericks Adoption Stalls as Users Await Updates
— Every Apple Mouse, Especially the Bad Ones
— MacBook Proved God Exists? Of Course It Did