PBS, Yahoo: Apple TV Gains Even More Content
20 November 2013
1,932 views
No Comment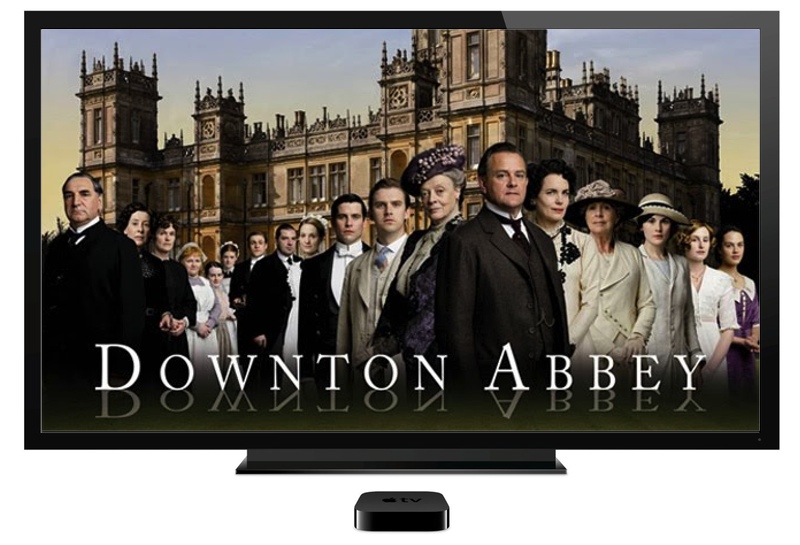 While nothing beats the Roku (links below) for the shear volume and variety of content available, Apple has been relentlessly adding new apps and, thereby, content to the Apple TV over the last year — it's like getting a better, more comfortable couch every few weeks, which is very cool.
Apple TV owners woke up Tuesday morning to find that Apple had installed two new apps — broadcaster PBS and online streamer Yahoo Screen. While these are absolute adds for the platform, there are quid pro quos.
For example, PBS requires users to provide their Zip Code when signing in using Facebook, Google+ or PBS' own registration system. This signs the user up for email updates covering their local PBS affiliate, which is a good thing.
Further, PBS on Apple TV doesn't provide a full slate of the broadcaster's programs. Again, for example, there is only one episode of Downton Abby available for viewing on the Apple TV. However, according to All Things D, this is a temporary sin of omission as old episodes, as well as the hotly anticipated Season 4 will become available next year.
A significant number of other popular PBS programs, like Frontline, Nature and Nova, are available for on demand viewing. However, there is no live streaming and new episodes, when available, show up 24 hours or more after their initial broadcast airing.
Roku: Public and Private Channels
— Roku Channel Store
— Private Channels (Stream Free)
— Private Channels (MKV Stream)
Apple TV: A Growing Collection of Fragments
For its part, Yahoo Screen on the Apple TV is a paired down version of what you can get online right now. Content includes Saturday Night Light clips, Daily Show segments, movie trailers, Colbert Report vignettes, game reviews, South Park, ABC News reports/clips and fun from the Onion.
Whatever else you call Yahoo Screen on Apple TV, it really has to be seen as another step forward, small victory for Yahoo CEO Marissa Mayer — go girl.
That said, one of the nice things about the online version of Yahoo Screen is that you can turn it on and it just runs, clip and after clip, which is cool in a mind-numbering sort of way. Does the Apple TV version do that?
Do you find the Apple TV's collection of content fragments compelling? Prefer the omni-content Roku? Sticking with cable? Where are you getting the TV you love…
Inquiring minds want to know.
Related Posts:
— Cord Cutter Tool Kit: Get Started with Streaming TV, Digital Broadcast
— Pay TV Loses Another 113K Subscribers
— Cord Cutting: Doing the Cable Math Is an Eye Opener
— Cord Cutter: Free Amazon Prime: Get the 30-Day Trial
— Review: Roku LT + Plex Media Server