Cord Cutting: Doing the Cable Math Is an Eye Opener
17 October 2013
1,302 views
One Comment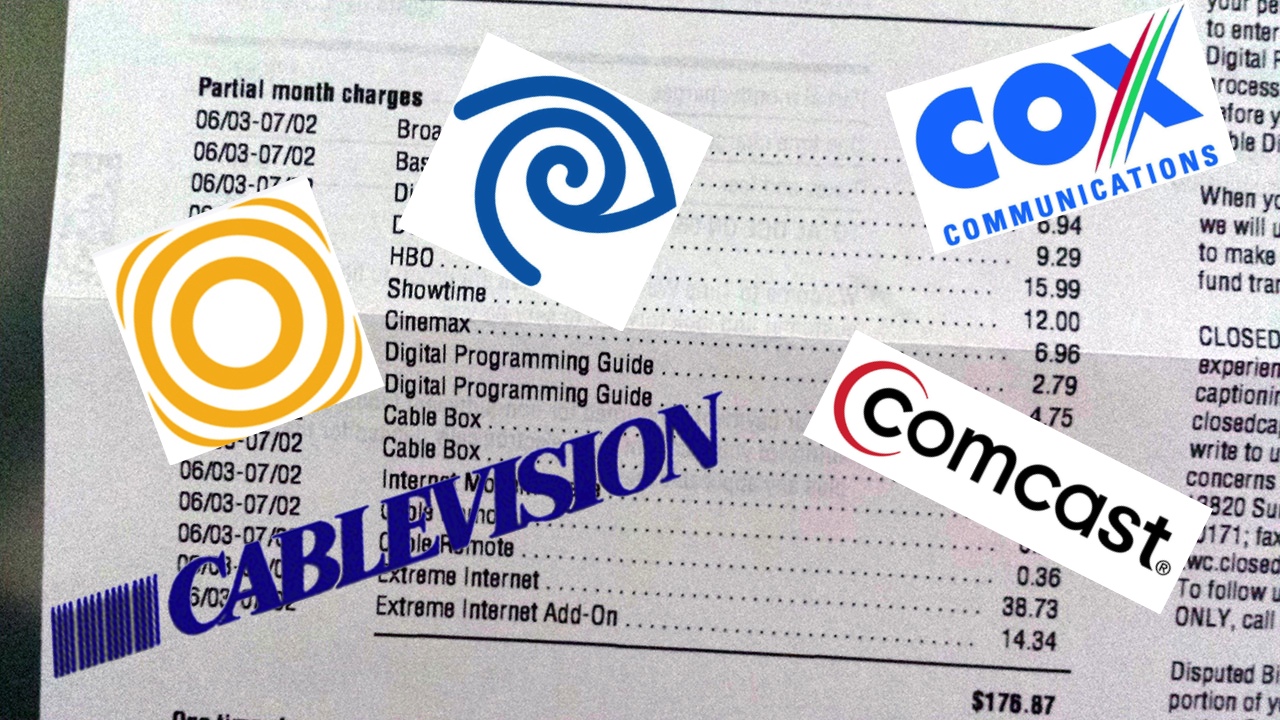 Depending on where you live and which package you get, the cost of cable TV has doubled or even tripled over the last decade. The cure? If you live in or around a city metro, then a good antenna and becoming a cord cutter could save you lots and lots of money.
The average US cable bill, according to SNL Kagan data, has nearly tripled over the last decade to $128 per month or $1,536 a year. What are you paying for cable TV every month — $80, $120, $200 or more?
How much could you save if you got an antenna and became a cord cutter? Consider the example of Forbes' writer Amadou Diallo:
I recently lived in Seattle for two years. During that time my Comcast cable bill for a mid-tier package of channels (no HBO, Showtime or premium sports packages) and 25Mbps Internet service came out to $161 per month after promotional pricing expired, including taxes, fees and set-top rental. That worked out to $1,932 a year. Ouch.

Since moving back to New York City and dropping TV service, my Time Warner Cable Internet-only plan costs $40 per month (I'm excluding the $5 promotional discount) for 15Mbps service. The flagship Roku 3 box I'm using costs $103 with sales tax (you can of course choose a lower-priced model). After getting the Roku I signed up for the $8 per month Hulu Plus account. I've always had Netflix in addition to my cable/satellite subscription so I'm not factoring my $8 monthly subscription for that service into the equation.

That brings my total outlay for the first 12 months to $679, just about 1/3 of what I was paying for TV and Internet service. And remember this total includes a one-time hardware purchase. My recurring bills add up to just $576 over 12 months, an annual savings of $1,356.
For a lot of people, that's both their mortgage/rent and car payments for a month or more.
Cord Cutter: Another Take
Right now, aside from $79 a year for Amazon Prime (2nd day air + free Kindle books + free Prime Instant Video), my family is paying $53 a month for 15Mbps broadband and TV is otherwise free. Yes, I did invest about $250 in an rooftop antenna (12 channels) and buy a Roku for $50, but those were one-time costs.
So, my family's total internet + TV bill for a year is $715 and there's no shortage of things to watch.
Now, how much could you save if you were a cord cutter?
Related Posts:
— Cable Loses Another 1.8 Million Subs
— Cord Cutters: IPTV Subs Rise as Cable, Satellite Fall
— Apple TV Takes 56% of Set Top Market
— Cord Cutting: Nearly 60 Million Americans 'Get' Free TV
— Cord Cutter: Free Amazon Prime: Get the 30-Day Trial