Netflix Opens Super HD Floodgates
27 September 2013
3,809 views
No Comment
Streaming media services and set top box makers are getting busy, together. But don't look away because they're doing it all for you (and profit). Netflix is now offering Super HD to all subscribers with 1080p devices (and adequate bandwidth), which includes Apple TV.
"This means that the great TV shows and movies on Netflix will look even better on HD screens with a higher bit rate stream, Super HD, that applies less compression to the 1080p image," writes Netflix director of corporate communications Joris Evers.
Previously, Netflix only offered Super HD streaming to subscribers on broadband ISPs with a direct connection to Netflix. Now, everyone with the right gear and adequate bandwidth — How much is enough? They aren't saying — can view Netflix Super HD content.
See also: Bug-fixed Apple TV 6.0 now available, Get a cheap Apple TV
So, if you're a Netflix sub on a fast broadband connection with an Apple TV or Roku 1, 2, 3 set top mated with a 1080p television, look for improved (i.e. video data is streamed as fast as your connection will allow) improved picture quality, maybe even Super HD better.
This is a very Netflix move. By providing Super HD to everyone, including those on substandard broadband providers, Netflix is encouraging their subs to act as advocates for better, faster, cheaper broadband — power to the people.
Apple TV Owners [Pay] Get More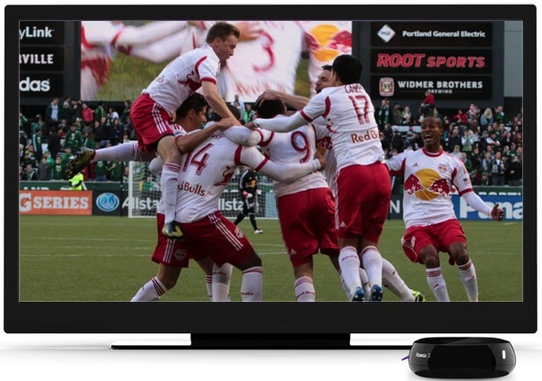 Variety reports that Apple has added Watch Disney Junior to the Apple TV. However, as with the recent addition of WatchESPN and HBO Go, you've got to have a TV sub in order to actually watch Disney Junior on your Apple TV.
In fact, the great majority of new content on the Apple TV requires a cable or satellite subscription.
There is one bright spot for Apple TV owners that fancy themselves cord cutters. Major League Soccer (MLS) is offering free on-demand video highlights, player profiles and other programming on the Apple TV, as well as on Roku, Android, Windows 8 and iThings (a.k.a. iPhone, iPad, iPod touch).
Folks on those devices can also enjoy MLS games via live stream for $14.99 a month.
And, for what it's worth, MLS and Roku are offering a 50 percent discount on a full-season pass for Roku owners — get a cheap Roku here.
Related Posts:
— New Roku LT-1-2-3 Family Released, M-Go Movie Store Added
— IPTV: Netflix, Hulu, Amazon Penetration Rising Rapidly
— Netflix + BitTorrent: A Match Made in Holland
— Cord Cutter: Free Amazon Prime: Get the 30-Day Trial
— Cable Loses Another 1.8 Million Subs